Meet Our Team
Founded in 1993, MedTrials is a full service CRO with a leading executive management team that combines their years of diverse and relevant experience conducting clinical trials. Our team of passionate experts provides you with a complete, end-to-end, solution for complex clinical trials; encompassing all phases and numerous therapeutic areas. We pay exceptional attention to detail and take special note of safety and timelines during every step of the product development cycle.
Our knowledge, continuous commitment to quality improvement, and forward-thinking mindset will make a major difference to your study.
Lynn D. Van Dermark, RN BSN MBA CCRA RAC
CEO
Lynn is a founding partner and CEO of MedTrials with a BS in Nursing from the University of Virginia and an MBA from Baylor University. Lynn is a clinical trial management consultant, GCP and quality systems expert who maintains certifications in clinical research and regulatory affairs. She is an adjunct professor for clinical research studies at the UNT Graduate School of Biomedical Sciences and is active with Association of Clinical Research Professionals (ACRP) as a Fellow and past Chair of the Association Board of Trustees.
Brian L. Morgan, BS, MBA
Chief Operating Officer
Brian is a managing partner and holds a BS degree in Business Administration from the University of North Carolina at Chapel Hill and an MBA from the Darden School at the University of Virginia. Brian has over 24 years of operational experience in the clinical research industry and is an expert in CRO operations management as well as client/partner relations and international services. Prior to joining MedTrials, he held leadership positions in healthcare, manufacturing and technical consulting.
Bill Sams, BS, MS
Vice President, Clinical Operations
Bill holds a BS in Kinesiology and an MS degree in Exercise Physiology from the University of North Texas and has over 20 years of clinical research experience. He leads all clinical monitoring and project management services in addition to providing senior consulting and strategic planning support. He has extensive field experience and has held previous positions as Associate Director of Clinical Services, Clinical Project Manager, Clinical Research Associate and Clinical Research Coordinator.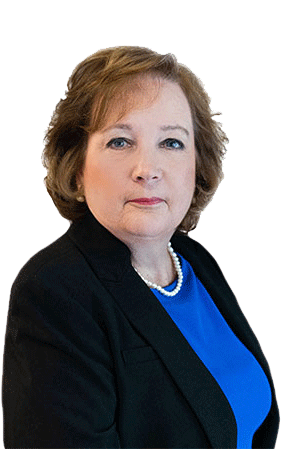 Kathy Labowitz, RN
Vice President, Informatics
Kathy is a registered nurse and has over 30 years of clinical research experience within the CRO industry. Kathy is responsible for Data Management services and operations, Programming, Statistical and Safety services. Prior to joining MedTrials, she held positions of increasing responsibility within data management and data services. As a leader of integrated services, Kathy drives innovation and excellence.
Trina K. Rowe, BS, PA
Director, Clinical Services
Trina holds a BS in Chemistry and Psychology from Virginia Commonwealth University and a BS in Physician Assistant Studies from Jefferson College of Health Sciences. With over 21 years of clinical research experience, Trina leads clinical project management ensuring delivery of clinical services by the Clinical Project Management team. She has extensive experience and has held previous positions as Project Director, Global Project Manager, Lead Clinical Research Associate, Clinical Research Associate, Clinical Research Coordinator and Sub-Investigator.
Nancy Brown, RN, BSN
Director, Informatics Services
Nancy is a registered nurse and holds a BS in Nursing from Temple University. With over 30 years of clinical research experience, Nancy leads MedTrials data management operations and safety services. She has extensive experience in both Data Management and Safety and has held previous positions as a Sr. Clinical Data Manager and Data Analyst as well as various nursing, research and management positions. Nancy has worked as a facilitator for both Data Safety Monitoring Boards and Clinical Events Committees.
Jamie Edwards, BS, SPHR
Director, Business Operations
Jamie holds a BS in International Affairs from Florida State University and is certified as a Sr. Human Resources Professional. She joined MedTrials in 2003 and is an experienced business operations generalist with expertise in business administration and Human Resources. Accomplishments in business process review and operations improvements. Oversight experience in human resources, marketing, accounting, office administration, and information technology.
Are You In Need of CRO Services?
A MedTrials Clinical Trial Expert Is Ready To Help!